ABN 65 272 285 726

Hillyard Lane
(access from Zephyr Street - map)
Hervey Bay, Queensland, Australia 4655

Contact Us
***

Hours we are open
Monday to Thursday & Saturday: 8:30 AM - 12 Noon
Monday Evening: 5:30 PM - 9 PM
(Last Thursday of each month - Casting only)
Closed Sundays & All Public Holidays
The Club is open to the public on Australia Day, 2020
to coincide with the Historical Village Museum Australia Day Event.

New Members and visitors always welcome!

Membership Info & Application Form
Download Membership Application Form & Info
Gem Club Fees
***

Annual Gem and Jewellery Expo
More Information
Raffle Winners
---
Download 'Application Form' to have a stall
***
What's Happening at the Gem Club
***
Easy to remember address for this site:
tinyurl.com/hbgem
This website is generously hosted for free by
---
Thanks for dropping by!
You are visitor number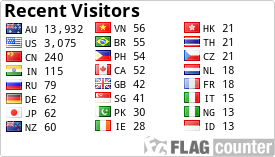 Website updated 18 January, 2020

This site has been tested to work with the latest versions of
Google Chrome, Brave, Iron, Firefox, Opera, Internet Explorer 8 - 11,
MS Edge and most Android devices.
©Website



by

Red Head

Hervey Bay, Qld
Date & Time



If you do not see a yellow navigation toolbar at the top of this page, click
here